Well today was the first journal prompt less day after an awesome 30 days..
Makes me super glad I've booked my spot for Janel's new 30 day journal class starting on 26th July!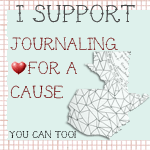 I am so excited! I love doing the prompts together as a group and seeing how each individual one turns out!!
But in the meantime I'm pottering along with my new pens and a head full of doodles!
Here's my latest one...
Inspired by my love of ....
E.T
Oh my! How much do I need this pattern!!!!!??
Speak and spell...
I want one so bad...I've added one to my Birthday list!!
This video...
I just adore owl city!
And the feeling that I just don't fit in on this planet!... I wanna go home!!
Now I'm doodling a Totoro inspired doodle...Who doesn't love Studio Ghibli movies huh??